The Oxford Ford Programme
Templeton College, 1992-3
In 1992, all Systems Office people on the management roll (excepting senior managers) were invited to attend the Ford programme at Templeton College. Most remember it as a positive experience—an opportunity to spend days 'neath the dreaming spires, to strengthen relationships and to learn how information technology would be Shaping the Future.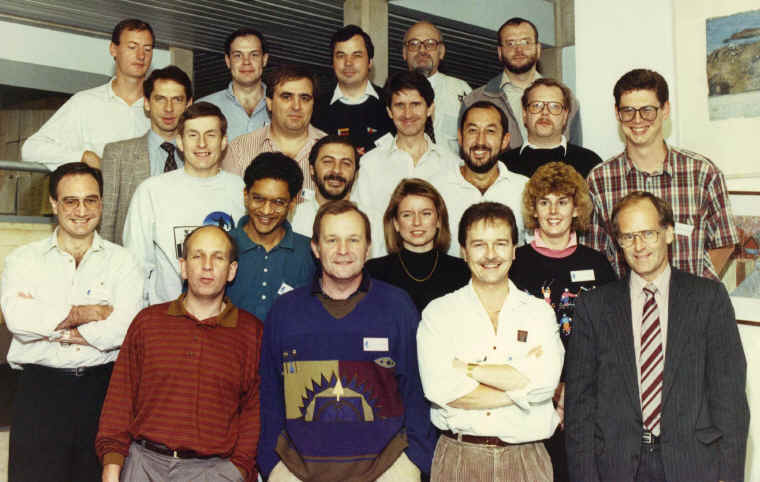 Martin Hodgson, Phil Rowland, Hartmut Goldstein, Keith Lathrope (Templeton College) & Bill Fairclough
Albrecht Kuester, John Eve, Adrian Groves & Hans Heister
Helmut Hartzheim, Raul Chamorro, John Cornwall & Peter Hawkins
Terry Dann, Bipin Patel, Birgit Schlueter & Jayne Miles
Barry Reed, Franz Obladen, Mike Smith & Michael Earl (programme director).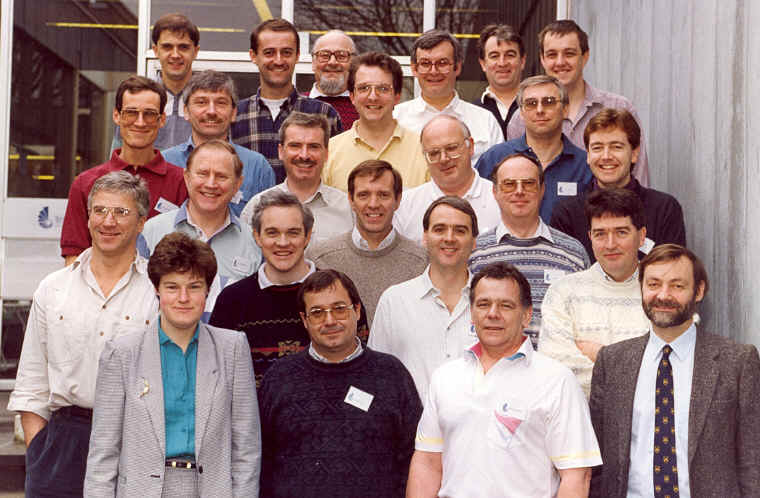 Colin Watt, Uwe Plaspohl, Keith Lathrope, Roger Chapman, Alan Harris & Tim Jones
Harald Weiler, Ian Gale & Rick Thomas.
Harald Mueller, Tim O'Shea, Bryan Williams & Dave Bent
John Greenway, Bill Dixon & Alan Warn.
Jim West, Paul Elliott, Bob Axford & Richard McLeod
Wendy Jenkinson (programme secretary), Pedro Sesa, Peter McCarthy & David Feeny (programme director).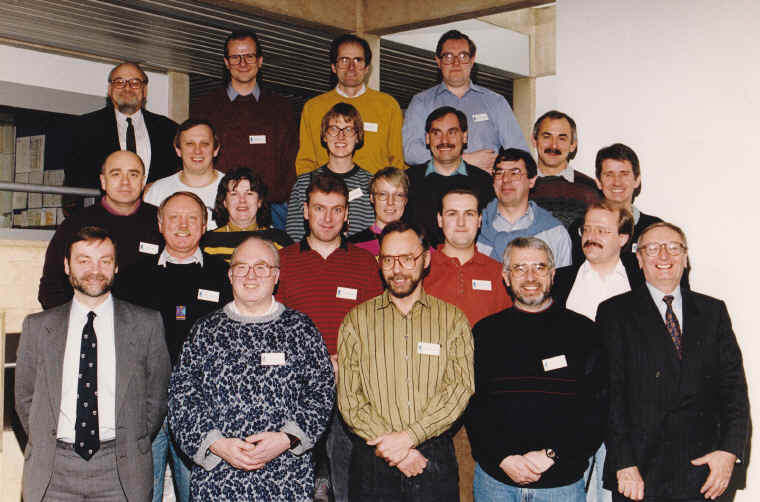 Keith Lathrope, Andeas Heine, Ted Haskell & John Buchanan
Len Willis, Beate Stein, Fred Horsnell & Bob Golder
Bob Everitt, Tig Toy, Marietta Schonfeld, Heinz Reinarz & Adrian Groves
Hans Asmuth, Kevin Timms, Graham Hill & Eugen Swoboda
David Feeny, Roy Smith, Klaus Schroeder, Leighton Thomas & Jacques Bouvard.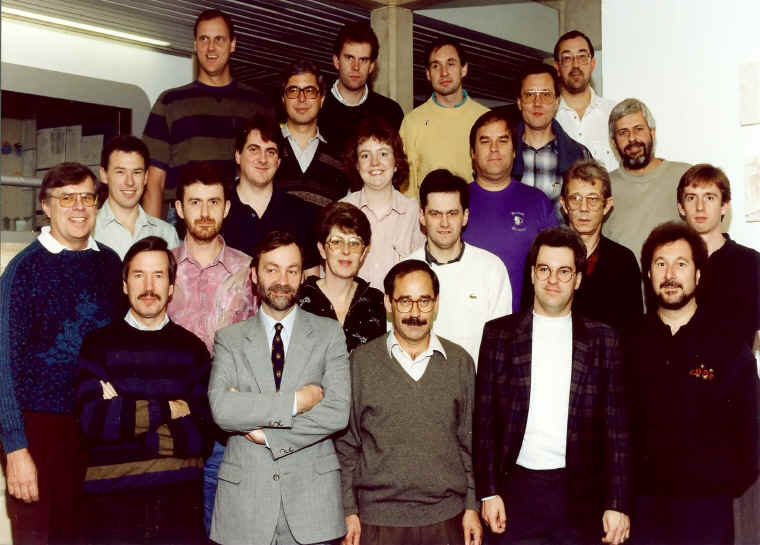 Steve Blade, John Barnes, John Jewell & Jerry Popham
Juergen Derschum & Horst Ehlert
Nick Smith, Alan Banks, Claire Jones, Phil Cogger & John Amos
Horst Koch, Reinhard Druckes, Angela Coulter, John Carvill, Peter Erbert & Richard Davis
Dietmar Deutsch, David Feeny, Angel Carrasco, Mike Hagemann & Peter Moss.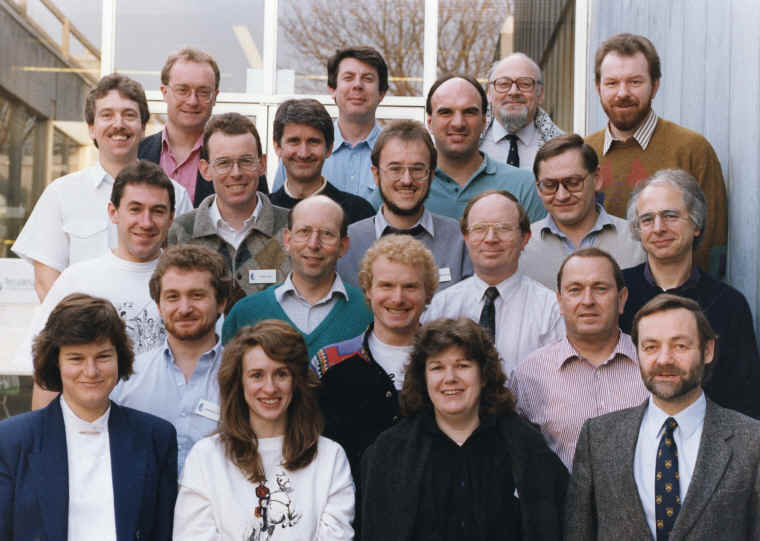 Tim Rumble, Mike Dryland, Keith Lathrope & Herb Bueckreiss
Graham Browne, Adrian Groves & Mark Atkinson
John Case, Willi Steemeyer & Henning Kaempfer
Pete Harris, Dave Medcraft, Richard Shorter & Manfred Weck
Lawrence Harvey, Nik Benford & Pepe Sanchez-Berciano
Wendy Jenkinson, Mary McGrath, Tig Toy & David Feeny.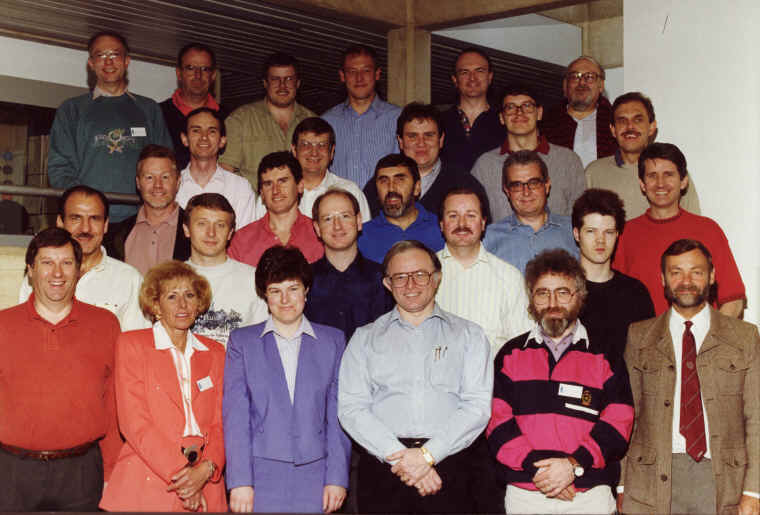 Werner Schuette, Peter Hellermann, Stewart Bromley, Paul Moeller, John Talbot & Keith Lathrope
Paul Carter, Mick Wetton, Mark McCarthy, Joachim Frings & Wilfried Peters
Keith Halstead, Campbell Hair, Brendan Batty, Ernest Schambil & Adrian Groves
Bo Kalley, Chris Hart, Tom Davies, Martin Grime & Adam Cunningham
Doug Roberton, Alena Kudlicova, Wendy Jenkinson, Bob Johnson, Wilfried Arends & David Feeny.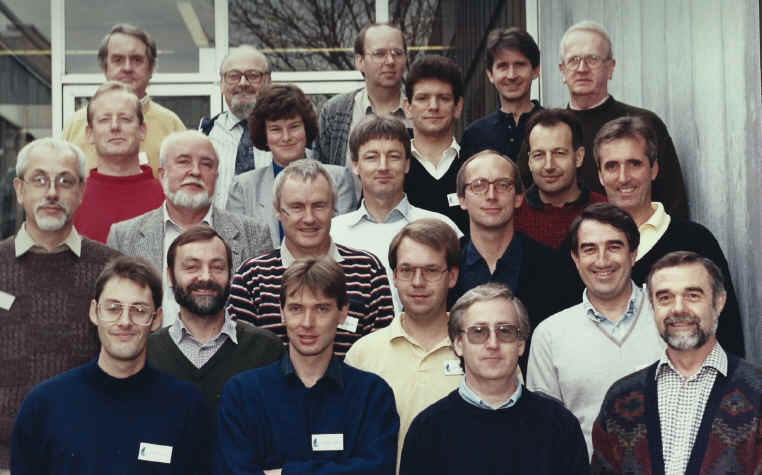 Jack van Eetveldt, Keith Lathrope, Andy Moir, Adrian Groves & Walter Drews
Peter Davies, Wendy Jenkinson & Paul Driver
Eigil Moeller, Gerhard Zellerman & Nigel Booth
Werner Schultz-Schwering, Tony Hodgson, Alfred Heske & Jim O'Neill
David Feeny, Christoph Wust & John Saville
Bob Hawkins, Simon Clark, Peter Greene & Denis Leach.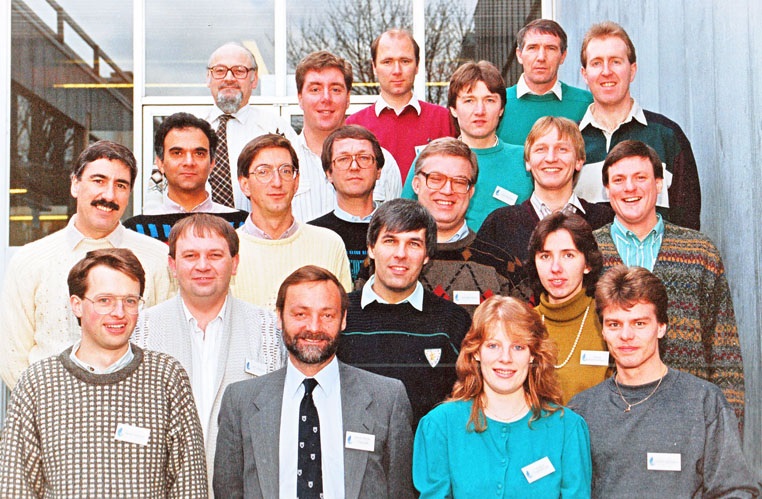 Keith Lathrope, Emmerich Christiansen, & Frank Keilty
Nick Smither, Dave Ruppert & Martin White
Owen Berkeley-Hill, Rudi Schmit & Peter Geusen
John Whittaker, Peter Miethke, Joachim Tiedge & Nick Bell
Jeff Henshaw, Norman Thomas & Petra Ewertz-Kuckhoff
Mark Holden, David Feeny, Angela Longbottom & Horst Baemann.
---