Systems Office at work
Please send pictures of people & events to share with the Nhaghii community to Cyril Platman.

Manufacturing Systems European Management Meeting: FPS Review 1996:
Paul Elliott, Pedro Espana, RickThomas, Frank Jehle, Mike Bonfield, Peter Sheppard, James Bastow, unknown, unknown, Mike Read, Mike Smith, Mark McCarthy, Terry John, unknown, Salvador Francisco, Peter Meithke, Reinhard Klemke & Giovanni Ecca.
Unknown, Joerg Gleich, Peter Geusen, Albrecht Kuester, Ken Thompson, John Greenway, Stuart Williams, Peter Moss, Lawton Chen, Alan Harris, Bob Everitt, Raul Chamorro, Don Helsel, Mick Burridge, Mike Bass, Alena Kudlicova, John Amos, Fred Horsnell, Eduarda Coelho, Ernest Schambil & Jeff Eglise.
Roy Smith, Dick Lindtner, Daniel Martinot, Linda Brown, Barbara Sadowska, Alex Preston, John Woods, Fernando Duran, Rod Edwards, Tom Pate, Jim Cnossen, Bill Fairclough, unknown, Sandra Bastow, Horst Winkler, unknown & John Gatfield.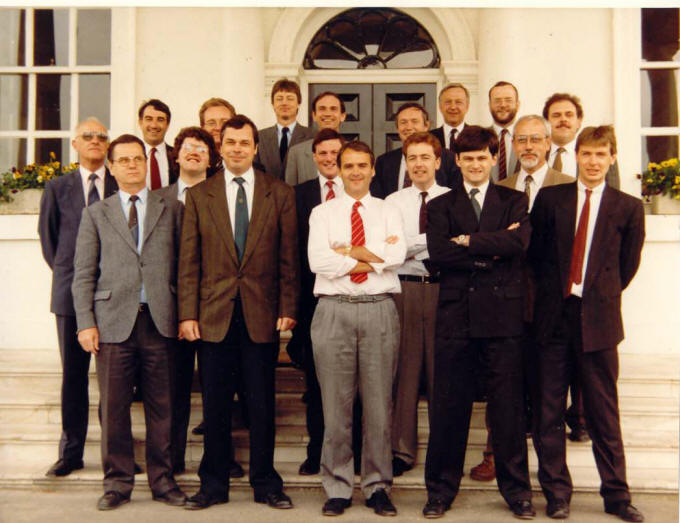 CAE & CADCAM team at Boreham House in 1989.
John Saville, Tim Rumble, Gerhard Zellermann, Paul Carter, Heinz Mertens, Hans Puetz, Bill Fairclough & Wifried Peters
Gunther Buerschaper, John Stenlake, Nick Bell, Dave Bent & Werner Schulze-Schwering
Gerold Speer, Hartmut Goldstein, Bob Axford, John Carvill & Simon Clark.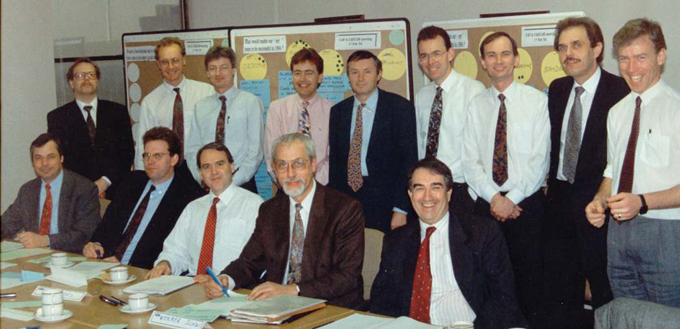 CAE & CADCAM team at Trafford House in 1990.
Hans Heister, Tim Rumble, Gerhard Zellermann, Dave Bent, Heinz Mertens, John Case, Paul Carter, Wilfried Peters & Mark Johnson
Hartmut Goldstein, John Barnes, Bob Axford, Werner Schulze-Schwering &, John Saville.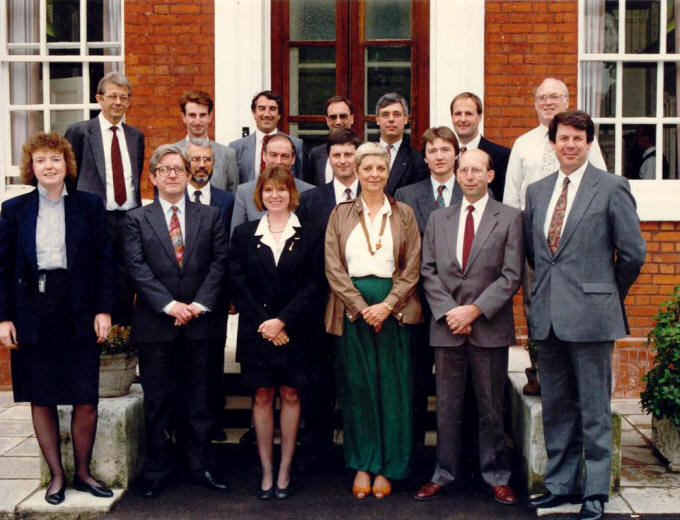 Employee Involvement Steering Committee at Bower House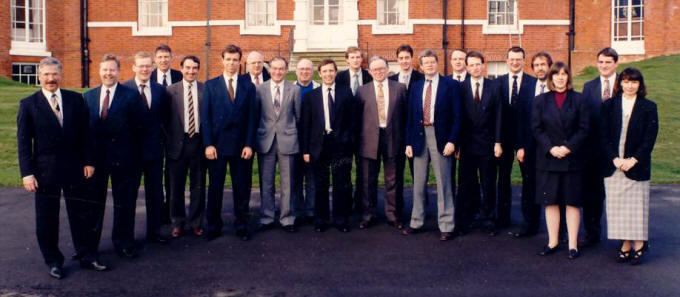 Dunton data centre foldback team

Technical Services Organisation management team in 2001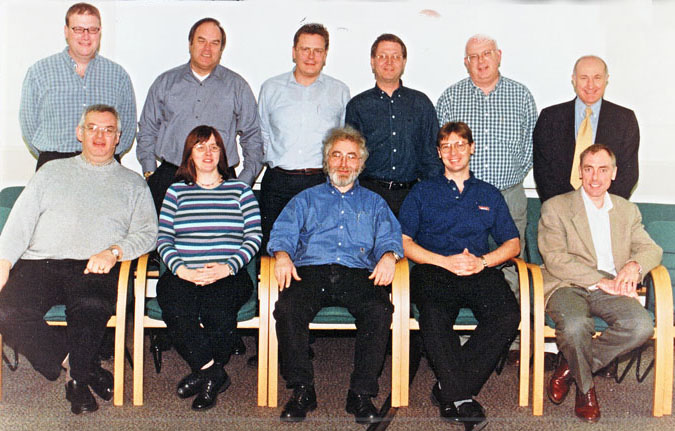 TSO, Technology Development management team in 2001:
Mike Meers, Phil Cogger, Jürgen Laibach, Rudi Schmit, Bryan Williams & Derek Norman.
Roger Chapman, Ann Hill, Wilfried Arends, Simon Clark & John Beecroft.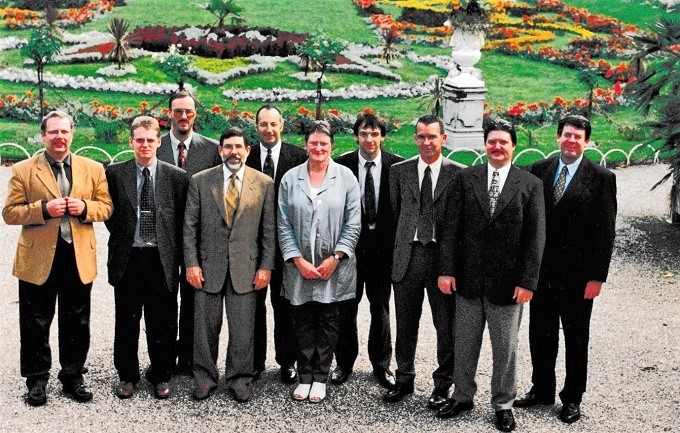 Marketing Program Systems: 1999 CDQA award winners:
Hans Heister, Patrick van den Bemt, Werner Corluy, Jim Yost, Nigel Booth, Gertrude Ruts, Johan Somers, Mike Duncombe, Robert Myers & Mike Dryland.
---